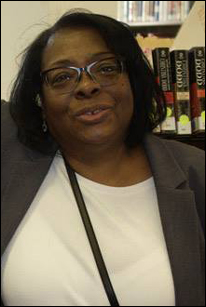 Karen White-Owens is a lifelong resident of Detroit, Michigan. She earned a bachelor
'
s degree in sociology and master of library and information science from Wayne State University. In addition to writing, she is a library director at a northern Macomb County library.
Ms. Owens is the author of eleven romance novels, four novellas, two short stories and one nonfiction article. Her 2004 novel, Circles of Love received a 4-1/2 Gold review from Romance Times Book Club, the highest honor an author can receive and was nominated Best Multicultural Novel for 2004. Love Changes Everything received 4-1/2 star review from Romantic Times Book Club and top pick for November 2005.
Currently, she is working on her first mystery novel and hopes to have it to readers within the next year and a wedding chapel series. Gary, her husband of more than twenty years is her biggest fan and greatest supporter.